I tried to watch or listen to as much prelim round hockey as I could, and I caught a lot of it. Unfortunately I didn't retain any of it. I'm going to make quarterfinal picks, but they are all blind and consist only of gut guesses.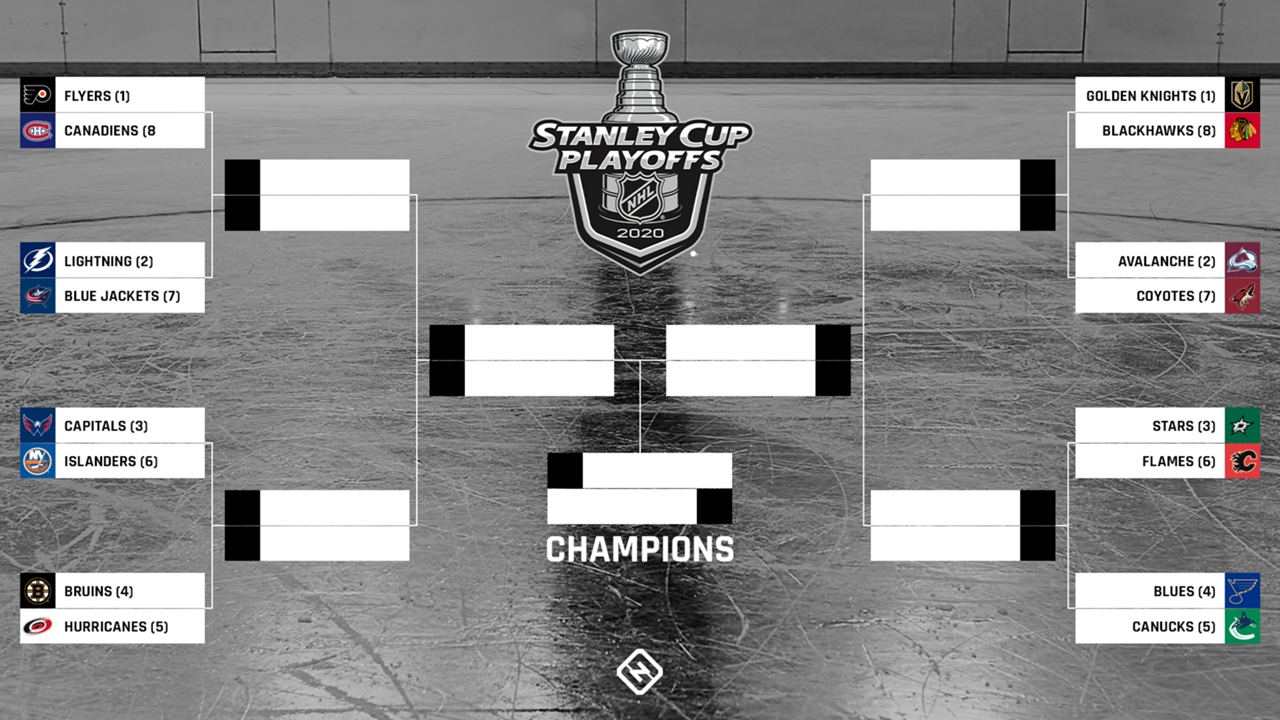 In the East:
Flyers vs Canadiens: I hate the Canadiens. I pick the Flyers… even though I also hate the Flyers.
Lightning vs Blue Jackets: I'm picking the Blue Jackets. I don't like them, but I really don't like the Lightning.
Capitals vs Islanders: Tough one. I really hate the Capitals, but the Islanders are from New York and I hate all New York teams. I think I have to pick the Islanders though.
Bruins vs Hurricanes: Bruins. Like I'd ever pick the Whalers. Duh.
In the West:
Golden Knights vs Blackhawks: I'm ambivalent toward Vegas and I hate Chicago. I pick the Golden Knights.
Avalanche vs Coyotes: This is tough. I don't hate either one of them. In fact, when I follow the West I tend to support both of them. I'm picking the Avalanche. They are the higher seed, and they gave Ray Bourque a Cup.
Stars vs Flames: Flames all the way. I hate Dallas.
Blues vs Canucks. I hate them both. I hate them both a lot. Canucks because they didn't beat us in the finals last year and the Blues did. Pricks.