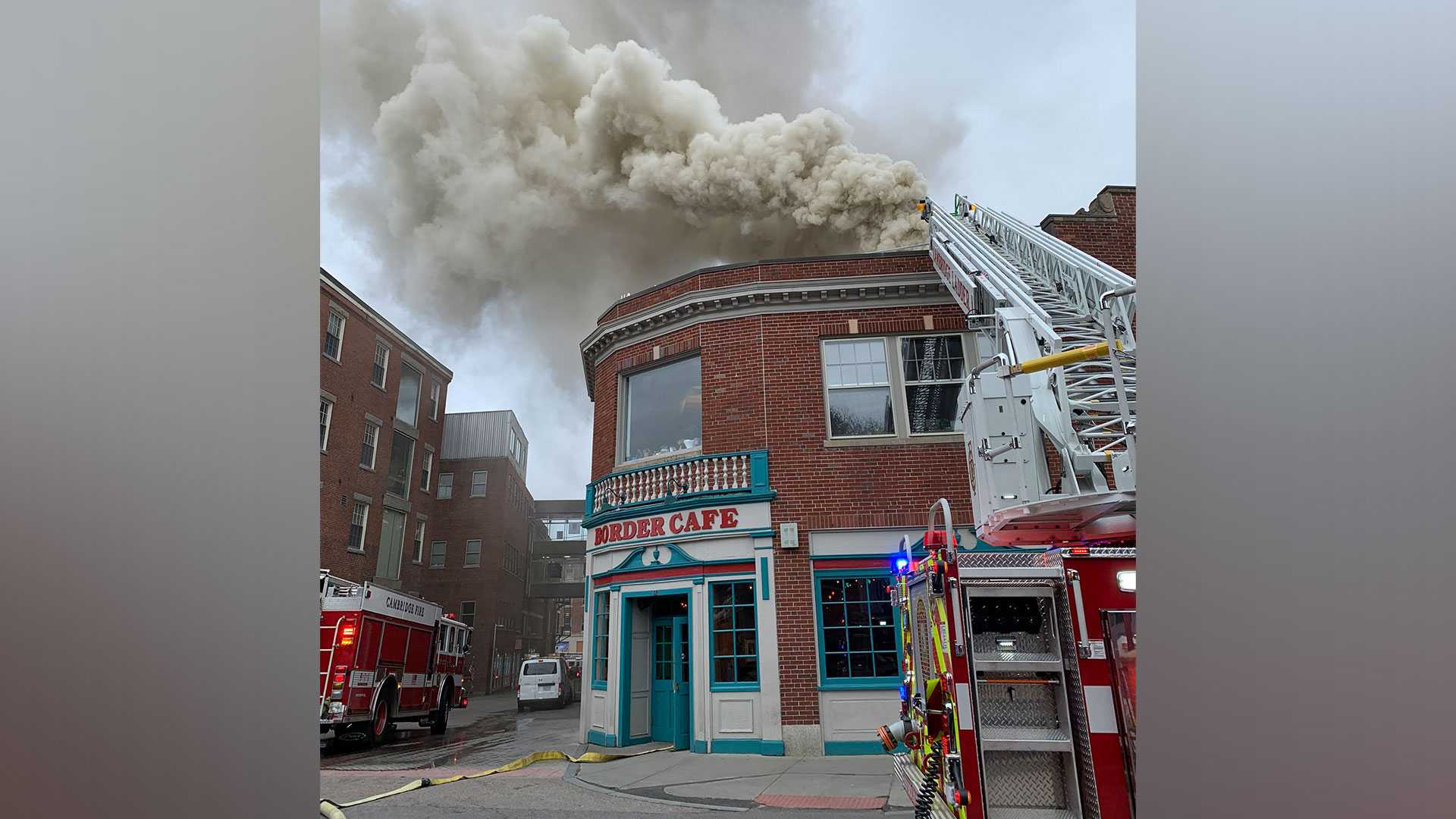 The Border Cafe in Cambridge is on fire!  This is an epic tragedy of epically tragic proportions!
Cambridge firefighters are battling a two-alarm fire in Harvard Square that started inside Border Cafe on Sunday afternoon.

According to a tweet from the Cambridge Fire Department, the fire broke out at about 1:05 p.m. inside the Church Street restaurant. A second alarm was struck within 30 minutes.

Videos and photos shared by witnesses at the scene show heavy smoke coming from the roof of the restaurant. The smoke is starting to spread through Harvard Square.
(I stole the picture from the WCVB story as well)
My gut tells me that some lunatic was putting cheese into the French Quarter Chicken sauce when this nightmare began.
The horror…
The horror…
The horror…
(In all seriousness, I hope it's not a major fire and I hope everyone involved is okay)